HOMILY SUN 27-C
Faith that Hopes, Serves and Loves
(Habakkuk 1:2-3; 2:2-4; Psalm 95; 2 Tim 1:6-8; 13-14; Luke 17:5-10)
*************************************************************
So, did Mother Theresa have strong faith, or weak faith?
Pray for a strong faith that keeps on hoping, loving and serving, no matter what.
After the death of Mother Theresa of Calcutta, a controversy arose around a book that was released about her letters and her struggle with the apparent absence of God in her life. It seemed that from the moment she began her work founding the Missionaries of Charity to look after the dying in Calcutta, she lost all consolation in her prayer life. There was only dryness for over 50 years; God did not seem to be close at all. Some were shocked and questioned her faith. What do you think? Was her faith weak or strong?
The readings today are all about the struggle to believe. In the first reading, we are told the righteous live by faith, but then we are faced with situations of violence, injustice and seemingly un-answered prayer. Habbakuk laments bitterly that God does not seem to listen; that his prayer remains unanswered. All of us can identify with that.
In the second reading, it seems that the bishop Timothy struggles with timidity, fear and shamefulness, so St. Paul had to counsel him, to remind him that his faith gives him power to keep on loving and even suffering.
In the Gospel today, Jesus even chides the apostles for their weak faith. Perhaps the problem is our notion of faith. Many people subscribe to the Gospel of prosperity promoted by some televangelists, who see wealth and riches as a sign of God's blessing. Some see feeling good and a feeling of closeness to God as a sign that all is going well in their faith life. There is also a strong desire by many for sensationalism, apparitions and supernatural phenomena. Is this really what genuine faith is all about?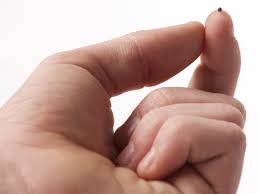 The first response of Jesus to the apostles' questions on prayer reflects that first aspect: faith the size of a mustard seed can move mountains, can do the sensational. The second part of Jesus' response, however, is different. Here, Jesus teaches about deeper genuine faith, one that serves consistently without expectation, content just to be a faithful servant, doing one's duty, not looking for any reward.
In the last part of the first reading, God answers Habbakuk and gives him a vision to live by, reminding us that the righteous live not by consolation but by faith. We are being led into a deeper understanding of genuine faith, a faith that will empower us to keep on hoping that all will be well, no matter what we are experiencing around us.
A strong faith will make a difference in our prayer life. A genuine spiritual life will experience periods of desolation and consolation in contemplative prayer – most often periods of desolation which test our faith. Are we praying out of love for the God of consolations, or are we praying only to experience the consolations of God? There is a difference.
In the end, all three readings come together to teach us a powerful message – a strong faith will empower us to keep on hoping no matter what; to keep on humbly serving all in need with no thought of reward, and to keep on loving and even accepting some suffering for the sake of the Kingdom of God. That is the difference that faith can make in our lives.
Lillian Yonkers was president of the Oblate School of Theology some years ago. Our group of priests and sisters taking the sabbatical program Ministry to Ministers nearby were told that she would be attending their closing banquet. Full of expectation, we gathered for the banquet. A place was set for her, but it was empty and we were surprised when the director said the blessings without her. Suddenly, she came out of the kitchen with an apron on, and served our group for the rest of the evening. We were delighted and touched that the president of OST would attend our banquet, but as a servant.
Coming back to the question about the strength of Mother Theresa's faith, the answer is that her faith was actually so strong that she was given the test that Jesus was given on the cross – the experience of the apparent absence of God. That is the test that we pray God will not give us, every time we pray the Our Father. "Lead us not into temptation," is actually translated, "Lead us not into the test," the experience of the apparent absence of God.
On the cross, the words that Jesus uttered, "My God, my God, why have you forsaken me?" are taken from Psalm 22 which ends in a tremendous act of faith and praise for God, even when one is not experiencing that closeness of God. That is what Mother Theresa experienced all her life. Her faith was so strong that she experienced the same reality that Jesus experienced on the cross. We need to pray for that kind of faith.
The Eucharist is an act of deep faith. We believe that the Spirit that raised Jesus from the dead transforms these humble gifts of bread and wine into the Body and Blood of Jesus. This celebration is an encounter with Jesus, through Word and Sacrament, empowering us to go out full of faith, to keep on hoping and loving all we meet.
So, as we celebrate today as a community of faith, let us pray for a strong faith that keeps on hoping, serving and loving no matter what. May God bless us all.