Readers w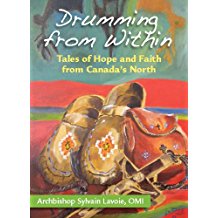 ill be provoked, inspired and spiritually nourished by these moving tales drawn from the real-life experience of a Catholic missionary priest/bishop among Canada's aboriginal peoples and their neighbours.
Sylvain Lavoie's territory covers some of the most rugged and sparse geography in Canada. The diocese of Keewatin-The Pas spans 144,000 square kilometres in northern Saskatchewan and Manitoba, as well as a corner of northwestern Ontario. First Nations and Métis, Cree and Dene, as well as non-aboriginal people – all blend together in a portion of God's beautiful creation in a lifestyle that is truly northern.
This collection of Lavoie's memories will inspire both smiles and tears. Some reveal faith meeting life in heartwarming and humourous situations. Others deal with the trauma of substance abuse, family violence, poverty, and hardship. Here Lavoie shows how faith and the human spirit can overcome even the most tragic circumstances. Still others are gentle slices of life among God's "salt of the earth," as the author stickhandles the vagaries of Church and village life in the north.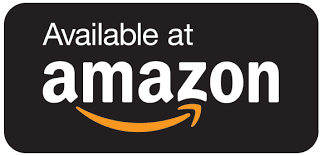 ---
In his nearly forty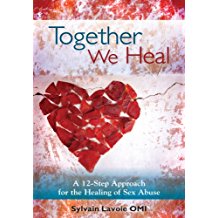 years as a priest and archbishop, Sylvain Lavoie journeyed with victims of sexual abuse. Particularly in his ministry among the Aboriginal community, and those who suffered greatly in Indian Residential Schools, Lavoie heard first-hand the profound and unfathomable grief and pain that victims experience. Moved by those stories, he sought to create ways for victims of sexual abuse to experience healing and relief from their pain. Attentive to the uniqueness of each person's story, Lavoie proposes a 12-step healing model focused on forgiveness, healing and moving on. Offering recommendations for pastoral care and creating safe spaces for victims, Lavoie helps ministers facilitate this process and provides a way for victims to experience healing from the tragic abuse that they have experienced. Lavoie's guide is profoundly respectful and attentive to all who make the difficult journey. It comes from the heart of a pastor who cares deeply for all people.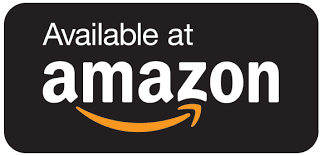 ---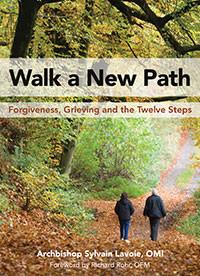 From the author of Drumming from Within and Together We Heal, Walk a New Path explores the author's journey towards recovery from co-dependency and workaholism and the universal lessons drawn from his experience in Canada's Far North.
For people dealing with grief, depression, addiction and trauma, moving towards clear thinking can be difficult. Lavoie lays out each of the 12 steps for healing, drawing from personal stories and the Christian Tradition to offer a roadmap to recovery. These steps help those suffering from various forms of abuse see their own experiences as opportunities for growth.
Priests, parish leaders, counsellors and parents will appreciate this book just as much as the people it directly helps.